You might have seen the Huffington Post article, "Back a Year, They Haven't Learned A Thing." It discusses the problem of children getting behind in public schools as a result of learning at home instead of learning at a school with a teacher. As homeschooling parents, we know that learning at home is better than learning at school! Why? Think of a teacher in a classroom of 30 students for a 50 minute class period for one subject. If the teacher takes one minute to give personal instruction to each student that leaves 20 minutes to present the subject matter. Just begin your daily subjects with review, new material, practice, and a journal entry of what was done during that time period.
What's the answer? HOMESCHOOL!!! Take the easy road to success! My three story books and study guides methodically teach your children to read: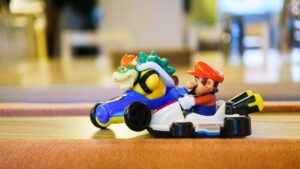 Audio books – Your child will have an

awesome time listening to a talented voice actress

.
Kindle books – Your child can easily learn how to make the pages as large as they want, develop computer skills and review anything they might have missed.
Paperback books – Your child gets to

"FEEL" the pages

of the book and look at the engaging pictures.
Study Guide – Your child gets to

check their progress

and sign their name when they have completed the guide.
Don't be shy – Even adults like to

listen to these books

.
By the way, adults increase their reading skills when they enter college or just continue to read! Develop those auditory and written skills with the Learning to Read series of books!