Enjoy that tasty pizza by getting deals on National Pizza Day, Tuesday, February 9th! Businesses across the nation are celebrating with discounted pizza and other specials. Check these and other deals out to find out what's best for you!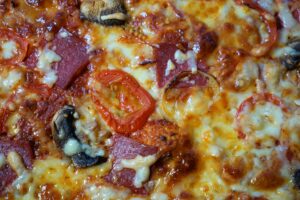 National Pizza Day was first celebrated in 2000, but it is not clear who started it. Pizza is a baked flatbread topped with tomato sauce, cheese and other toppings that is baked in an oven.
Homeschoolers: draw/color an illustration and write your observations of this current event.