Happy Thanksgiving! It's time to be especially thankful for our memories, opportunities, challenges, and blessings. Let's count our many blessings and see what God has done for us. Let us be of good cheer. I am thankful for you! I am thankful for –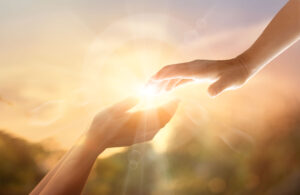 I am thankful to enjoy the freedom to write children's books and host a homeschooling website
I am thankful for my family – loving parents, a great husband, two terrific sons and extended family
I am thankful for friends
I am thankful for capitalism – the ability to own your own property
I am thankful for churches, stores, homeschooling, schools, and hospitals
I am thankful for all those hardworking men and women who go to work each day and especially during the holiday season
I am thankful we have the internet
I am thankful for history books
I am thankful for the United States Constitution and modern-day patriots
I am thankful for the gospel of Jesus Christ and the scriptures
I am thankful for the many different religions
I am thankful for police officer's and firemen who work to keep us safe
I am thankful for doctors, nurses, and truck drivers
I am thankful for those mothers and fathers who raise their children to become good citizens in America and around the world
I am thankful for parents who taught me to love God and to help others
I am thankful for faithful Christians everywhere
I am thankful for people who found new opportunities after they lost a job (like my grandfather)
I am thankful for my ancestors
I am thankful for the opportunity to learn, grow, and improve
I am thankful for music, hobbies, movies, and the great outdoors
I am thankful for dogs, cats, birds, and other loving animals
I am thankful for turkey, veggies, fruit, and sweet desserts
I am thankful for you as you read this
Psalm 28:7
King James Version
7
The 
Lord
is my strength and my shield; my heart trusted in him, and I am helped. Therefore, my heart greatly rejoiceth; and with my song will I praise him.
Homeschoolers: sketch/color an illustration. Theme: Thankful. Finish this sentence: I am thankful for…… Read the story called
Prayer
in
Learning to Read: New Testament Stories
. Write about your many blessings and give thanks.