Queen Elizabeth recently celebrated 70 years on the throne with a little help from her beloved dog Candy by her side. The queen has spent 70 years dutifully serving as the British monarch in the United Kingdom. The queen and royal family enjoyed looking at the many cards, letters, and artwork that children sent the queen to mark the special occasion. There are several celebrations planned this year in honor of the queen's anniversary referred to as the Platinum Jubilee.
Word searches develop spelling skills, extend vocabulary, and emphasize pattern recognition. Find all the hidden words! Enjoy replaying one of your favorite word searches. Each time you replay it, the words are reordered to make it more challenging.
Word Search Instructions: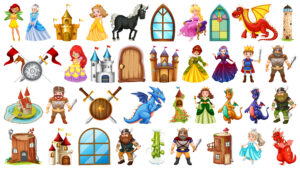 1. To view vocabulary words in the boxes below the puzzle, click on each box.
2. To play, click on the first letter of the word and then click on the last letter of the vocabulary word to highlight the entire word in the puzzle.
3. Words may be found going forward, backward, up, down, or diagonally.
4. After each vocabulary word is found, each word in the box will have a slash through it if clicked on.
5. Once you have completed the word search, a message will say "CONGRATULATIONS! YOU WIN!"
6. Have fun!
Mobile version may vary. (Word Box: queen, Elizabeth, jubilee, monarch, throne).
Homeschoolers: sketch/color an illustration. Theme: royalty. Read the exciting story called "Snow White" in Learning to Read: Favorite Fairy Tales. Describe what the queen did to Snow White. Write about what you do if you were queen or king for a day.