Over the years, many wonderful people have come to America hoping for a better world. Some of them fought for independence and freedom. One such pioneer was Davy Crockett. He joined a troop of Tennessee volunteers to fight in the Texas war against Mexico. In February of 1836, he went to San Antonio, Texas. He helped over 100 men to defend the Alamo. They fought against General Antonio López de Santa Anna and hundreds of Mexican troops. Other groups migrated to seek religious freedom. Today, we refer to these people as pioneers. Let's celebrate the bravery and contributions of these wonderful pioneers.
Enjoy this word search called "Pioneer Day". Word searches develop spelling skills, extend vocabulary, and emphasize pattern recognition. Find all the hidden words! Enjoy replaying one of your favorite word searches. Each time you replay it, the words are reordered to make it more challenging.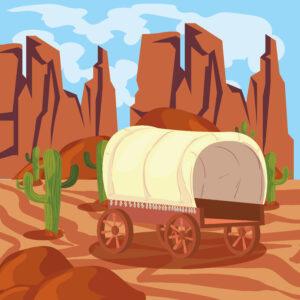 Word Search Instructions:
1. To view vocabulary words in the boxes below the puzzle, click on each box.
2. To play, click on the first letter of the word and then click on the last letter of the vocabulary word to highlight the entire word in the puzzle.
3. Words may be found going forward, backward, up, down, or diagonally.
4. After each vocabulary word is found, each word in the box will have a slash through it if clicked on.
5. Once you have completed the word search, a message will say "CONGRATULATIONS! YOU WIN!"
6. Have fun!
Mobile version may vary. (Word Box: pioneer, day, picnic, games, parade)
Homeschoolers/Educators/Parents: sketch/color an illustration. Theme: pioneers. Finish this sentence: I like to eat…Read the story called Hansel and Gretel in Learning to Read: Favorite Fairy Tales. What did they eat? Write about your favorite pioneer story. (Skills: appreciation, identification, creativity)