Thanks to our veterans of war for their service in the military in the United States of America. Look here for more about Veterans Day Deals, Discounts and Freebies and Veterans Day (federal holiday). Here are a few facts:
Veterans Day originated as "Armistice Day" on November 11, 1919
November 11 became a national holiday beginning in 1938
Veterans Day pays tribute to all American veterans—living or dead
On this day, we especially give thanks to living veterans who served their country honorably during war or peacetime
Have fun with this free word search called "Veteran's Day". Word searches develop spelling skills, extend vocabulary, and emphasize pattern recognition. Find all of the hidden words! Enjoy replaying one of your favorite word searches. Each time you replay it, the words are reordered to make it more challenging.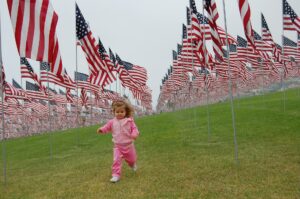 Word Search Instructions:
1. To view vocabulary words in the boxes below the puzzle, click on each box.
2. To play, click on the first letter of the word and then click on the last letter of the vocabulary word to highlight the entire word in the puzzle.
3. Words may be found going forward, backward, up, down, or diagonally.
4. After each vocabulary word is found, each word in the box will have a slash through it if clicked on.
5. Once you have completed the word search, a message will say "CONGRATULATIONS! YOU WIN!"
6. Have fun!
Mobile version may vary. (Word Box: military, veteran, war, holiday, soldier)
Homeschoolers/Educators/Parents: draw/color an illustration. Read the story called The American Revolution in Learning to Read: American History 1. List two reasons the soldiers went to war. Put these words in alphabetical order: military, veteran, war, holiday, soldier. List three Veteran's Day facts. Write what you think about Veteran's Day. Say thank you to a veteran and also say a prayer for them too. (Skills: identify, comprehend, apply, creative, appreciation)