Hi Christian Friends & Homeschoolers,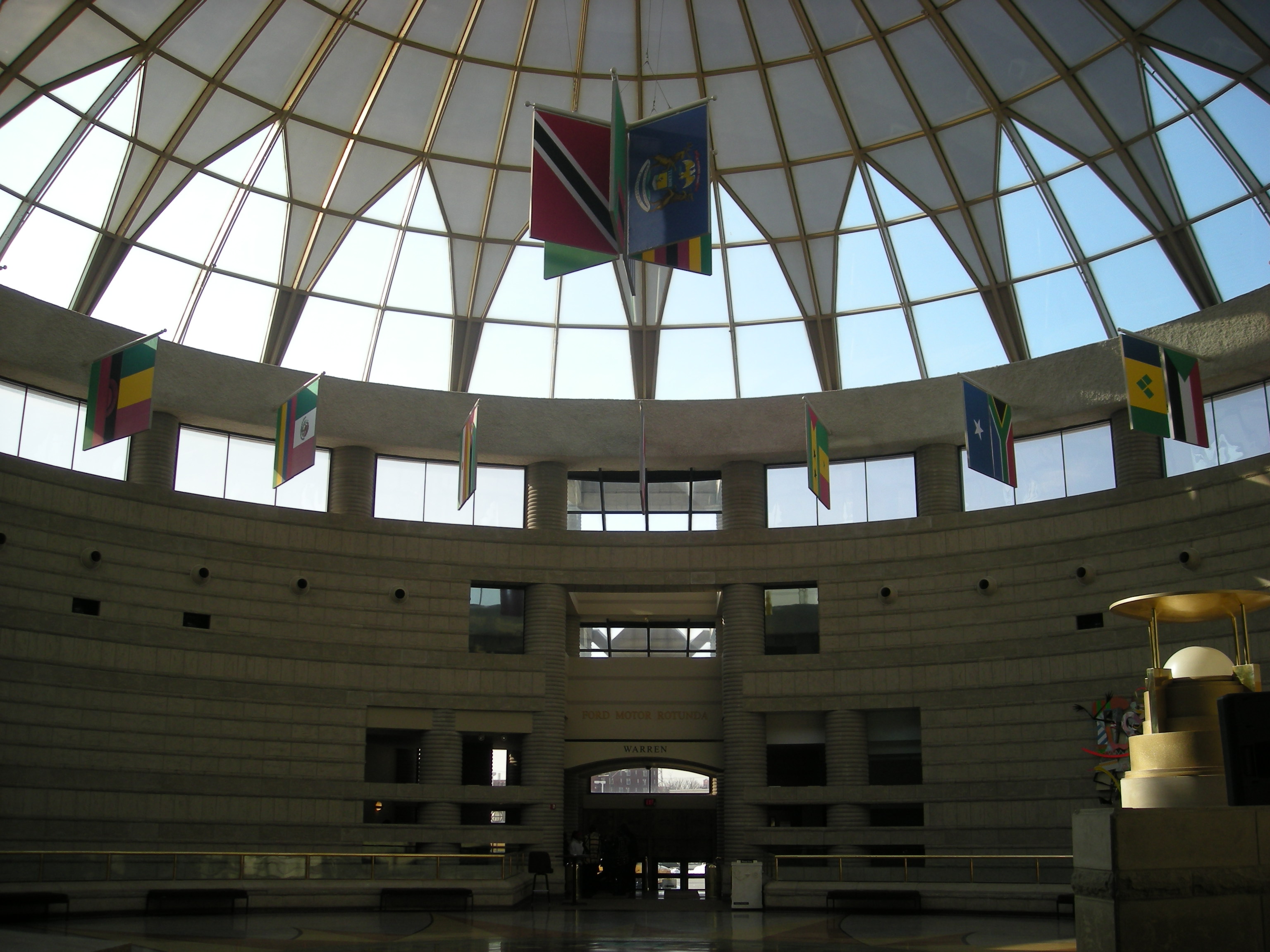 I have a great resource for you to use in your homeschooling program on the study of African American history and culture. It is called the Charles H. Wright Museum. This museum is open free to the public on the second Sunday of each month. The Charles H. Wright Museum of African American History, founded in 1965, is located in Detroit, Michigan. To date, it holds the world's largest permanent exhibit on African American history and culture. The tour begins with a Martin King Memorial Display and bust of Charles H. Wright. Dr. Charles Wright, a practicing physician, was inspired to create this institution to preserve African-American history after he visited a memorial to Danish World War II heroes in Denmark.
One of the current traveling exhibits is called Reflections in Black Dolls. What stands out is the diversity in the style of the dolls. They were creatively made of human hair, porcelain, cloth, paper clay, wool, resin, and even wood. The First Couple dolls of President Barack Hussein Obama and First Lady Michelle Obama were created by Leo Moss.
The interactive exhibit, And Still We Rise: Our Journey through African American History and Culture, shows an African Resistance to Slavery documentary. It highlights the history of prominent African Americans such as Booker T. Washington, Joe Louis, Jackie Robinson, Rosa Parks, Martin Luther King, Coleman Young, Jesse Jackson, Spike Lee, and Dr. Benjamin Carson.
To put things in perspective, the museum examines the background of African Americans coming from Africa. In looking at part of the culture of Africans it displays the various types of food such as kola nuts, mill, rice, figs, and eggplant all grown in the tropical parts of Africa. Ore in Africa is a natural resource. Collecting taxes was one of the duties in the Oba Court in Benin.
Next is the transatlantic slave trade which occurred along the inland coast. There were slave forts along the coast in Ghana. It explains that slaves worked in the sugarcane plantations in rum production. The slaves later worked in the tobacco and cotton plantations. There was trading of slaves for beads, cowry shells, cloth, and pewter eating utensils.
The museum lists the European countries involved in the slave trade such as France, Spain, Portugal, Sweden, Netherlands, Germany, and the United Kingdom. They brought New World foods such as sweet potatoes, yams, peanuts, and rice to Africa.
The harsh reality of the slave trade included the Door of No Return in Senegal, Ghana which shows the final exit point of the slaves leaving Africa. The Zong Massacre was the unnecessary mass murder of 133 slaves by the crew of the Zong in 1781. Life on the ship for the branded slaves consisted of meager food such as yams, rice, beans and salt blocks. As a result, there was severe malnutrition and death.
Further on in the museum you learn about Olaudah Equiano (1745-1797) who was a prominent African in London. As a freed slave he supported the British movement to end the slave trade. His published autobiography influenced passage of the Slave Trade Act of 1807 ending the African trade for Britain and its colonies.
The following topics were memorialized in great detail: slave cabins, underground railroad, 2nd Baptist Church of Detroit, U.S. Colored Troops, Susie King Taylor, Dred Scott case, Frederick Douglas, Sojourner Truth, 13th-14th-15th amendments, sharecropping, lynching's, voting poll tax, Jim Crow laws, Jesse Owens, Detroit riots of 1943, Black Bottom (Billie Holiday, Duke Ellington, Marian Anderson, Milton Summers), the Great Migration from the south, 1940's African American actors, Madame C.J. Walker, Joe Louis, Eddie Tolan, Dr. Charles Wright (first African American doctor at Hutzel Hospital), C.J. Franklin, Elijah Muhammad, Freedom March (June 23, 1963), Walter Reuther (civil rights movement), Motown Museum (Berry Gordy, Stevie Wonder, Jackson 5, The Supremes), Thurgood Marshall, George Crockett, defacto housing, Ossian Sweet, Snipes v. McGee (pivotal case), 1967 summer riots in Detroit, mayors (Carl B. Stokes, Willie Brown, Coleman Young), Mother Waddles (homeless shelter & poor) and Dr. Benjamin Carson.
Some interesting facts learned at this museum are that although Dr. Benjamin Carson's mother could not read, she expected him and his brother to read two books a week. Even though the 13th amendment was passed in 1865, it was only ratified in Kentucky in 1976 and in Mississippi in 1996. In conclusion, this museum helps educate the public about the history and contributions of notable African Americans.