What is the cuddliest day of the year? Winnie the Pooh Day, of course! Imagine yourself sitting next to Winnie the Pooh! He is smiling and saying how very much he likes to put his paw in that honey pot for just one more lick of something yummy! We all are in need of the curiosity and cheery attitude that Pooh Bear enjoys each and every day. Let's look at some of his favorite quotes: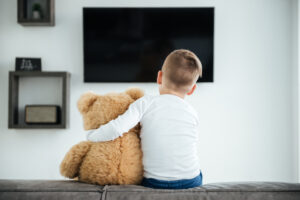 • I wonder how many wishes a star can give!
• Any day spent with you, is my favorite day!
• The most important thing is even when we are apart, I'll always be with you!
• Oh, bother!
Homeschoolers/Educators/Parents: Theme: bears. Draw/color an illustration and read the story of Goldilocks & the Three Bears 🐻 in Learning to Read: Favorite Fairy Tales. Write ✍️ about what the littlest bear saw and did.