Watch the Macy's Thanksgiving Day Parade!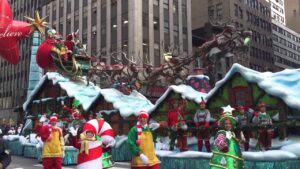 One of the nation's most favorite traditions returns with Macy's Thanksgiving Day Parade for the 94th year. The parade will be seen by more than 50 million homes across the country featuring performances and appearances from some of the biggest names in entertainment.
Macy's Parade delights viewers with giant character helium balloons, fantastic floats, street performers, clowns and with the arrival of the one and only Santa Claus.
The 94th Annual Macy's Thanksgiving Day Parade will air nationwide on NBC Thursday, November 26, 2020 from 9 a.m. to noon in all time zones. Don't miss it!
Homeschoolers: draw/color an illustration and record your observations of this current event.