Love your pet! Support your favorite cat, dog, fish, bird, and rabbit! You can watch together an old Walt Disney movie called "Lady and the Tramp", "Savage Sam", or "The Cat From Outer Space." These movies are age-appropriate for all viewers. One of the fun scenes in this first movie is the spaghetti slurping between Lady and the Tramp. We love all animals-pets and wild animals too! We especially like to watch the squirrels and song birds in the park. Remember to: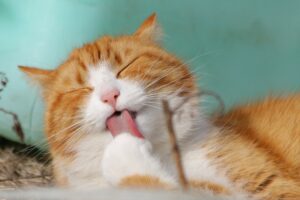 pet your animal
give your pet clean food and water
show affection
play with your pet
praise your pet
Enjoy national pet day!
Homeschoolers: Sketch/color an illustration. Write about one of your favorite pets. (Book assignment) Explain why the goose was called "The Golden Goose."