Now what animal is so very adorable, furry, and cute that you absolutely want to see it at least once each February 2nd? It's your favorite groundhog on Groundhog Day! Well, it's just as you guessed! Punxsutawney Phil (of Pennsylvania) saw his shadow this morning and predicts six more weeks of winter!
How does the Legend of Groundhog Day work?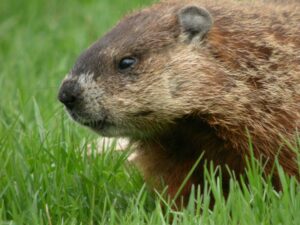 The groundhog wakes up from hibernation every February 2
If the groundhog sees its shadow when it comes up from its burrow, there will be six more weeks of winter
If it does not see its shadow, spring will be coming very soon
Other fun facts –
A groundhog is a North American marmot (rodent) with a heavy body and short legs
A groundhog is also called a woodchuck
The teeth on a groundhog never stop growing
Homeschoolers: draw/color an illustration and record your observations of this current event.