Are you bored? Play the popular and free 3-D Dinosaur Running game. Just click on the word "T-Rex" below. Then, press the Space key or Tap the T-Rex to jump!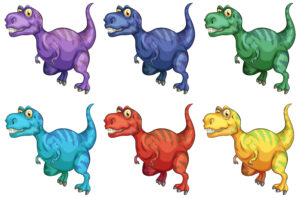 If you want to see how to play it on your phone, check out this YouTube video:)
Homeschoolers: Sketch/color an illustration. Theme: animals. Read the story called "Tom Kitten" and play your favorite animal game!