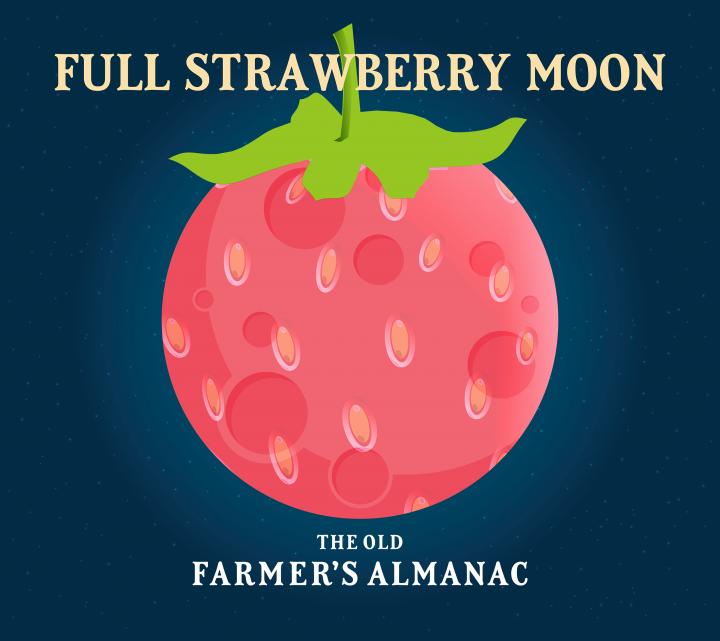 Did you know the Strawberry Moon is named after the season to harvest strawberries in the United States?
Did you know about these other fun facts?
Members

of the Algonquin tribe originally gave it the fruity title because it coincided with the time their strawberries were ready to harvest
The best time to see it is in the morning
It is the smallest full moon
It is also the lowest moon
The amber hue of a Strawberry Moon also inspired the name "honeymoon" and is rumored to be the inspiration behind the same name for a couple's post-wedding honeymoon vacation
You do not need special equipment to see it
It won't come back for about a year
Homeschoolers: draw/color an illustration and record your observations of this current event.