No one in their right mind wants to feel pain–any kind of pain, whether it is physical, emotional, or spiritual. Why do we go through pain? Has God abandoned us? Absolutely not! Have you ever prayed to God and been miraculously healed? Have you ever prayed to God and then still felt that pain or burden? Sometimes God has a plan for us to grow that is more important than the current pain we are experiencing. We can gain experience by increasing our: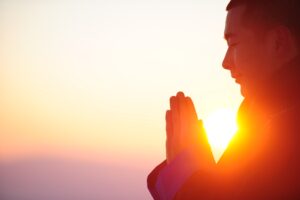 empathy
sympathy
humility
patience
obedience
thankfulness
helpfulness
turning our hearts to God and waiting upon Him
accepting God's will in all things
I can hardly wait for everyone to be healed. Let's look forward to the day when we are happy and carefree! Let's continue to put our trust in God.
Romans 8:18 – For I reckon that the sufferings of this present time are not worthy to be compared with the glory which shall be revealed in us.
Revelation 21:4 – And God shall wipe away all tears from their eyes; and there shall be no more death, neither sorrow, nor crying, neither shall there be any more pain: for the former things are passed away.
Homeschoolers: Sketch/color an illustration. Explain how God helps us. Read the story called God Heals a Blind Man and describe the story.