Is it possible to love everyone? Is it possible to love God with all your heart, might, mind and soul? Absolutely! Is it possible to love your neighbor as yourself? Absolutely! We love you!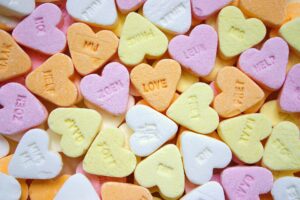 This means we can:
put God's will above our own
love Democrats and Republicans
listen to other people and consider what they have to say even it we totally disagree with them
apologize
forgive others
not judge or criticize other people
become better each day
pray for everyone
Matthew 22: 36-40 (New Testament)
36 Master, which is the great commandment in the law?
37 Jesus said unto him, Thou shalt love the Lord thy God with all thy heart, and with all thy soul, and with all thy mind.
38 This is the first and great commandment.
39 And the second is like unto it, Thou shalt love thy neighbour as thyself.
40 On these two commandments hang all the law and the prophets.
So, Homeschoolers: sketch an illustration and describe what it means to 'love everyone'.