Where is the Rock of my Salvation? Where is Jesus Christ the Savior of the world? I must search the scriptures for in them I shall find eternal life through Jesus Christ my Lord, King, and Salvation. There are many challenges in the world today. We need Thee every hour. May we turn to God in prayer. We need to be good neighbors and help each other out. That's what many people did during the Great Depression. Why? Well, because we need each other.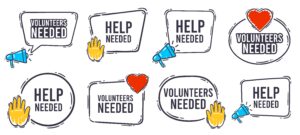 Young children find it hard to wear a mask and cannot even see their friend's faces when they smile
Many young children find it difficult to see the lips of their teacher as they try to pronounce each new letter sound and word
Older children just want to hang out with their friends but need to social distance
Parents want to do what's right for their children and must take the extra time to decide what is best
Teachers are trying to help teach and lead in the classroom
Truck drivers are trying to deliver goods but there just aren't enough of them
Companies are trying to stay afloat but there are so many extra expenses
Families are trying to find family time
Family members are trying to pay their debts
Ministers are trying to save their congregations and keep them safe
Many government leaders are trying to help the people and keep the country safe
Doctors and nurses are trying to save lives
There are earthquakes and natural disasters that create great needs
Homeschoolers/Devotionals: sketch/color an illustration. Theme: helping. Read the inspiring story called "The Good Samaritan" in Learning to Read: New Testament Stories (Luke 10:25-37). List five ways we can safely help each other.