Israel is in turmoil. There have been over 1,050 rockets and shells fired by Gaza terror groups since Monday aimed at the Israeli population. Please pray for an end to the military conflict between Israelis and Palestinians. Here are some of the current event facts: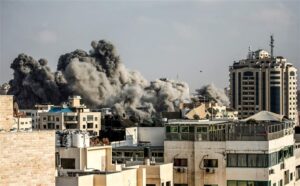 The IDF (Israel Defense Forces) launched air strikes to intercept 500 targets in the Gaza Strip with the Iron Dome air defense system
The Iron Dome has about a 90 percent success rate
Still there are civilian casualties
Sirens heard in Gaza border communities
Iranian Foreign Minister Zarif is traveling to Damascus to discuss developments in Israel and the Gaza Strip
The IDF intercepted a drone
The IDF orders the public to stay in their rocket shelters
There is intense Araba rioting in the city of Lod
Homeschoolers: Sketch/color an illustration. Describe the turmoil in Israel. Analogy: Read the story called "Mr. Tod". Describe the badger.