The ongoing drought in Taiwan means not enough drinking water and a computer chip shortage. Not another shortage you are saying! Those unfortunate souls in Taiwan do not have enough drinking water, cleaning water, or even enough water for the farmers. This is a disaster. Why? For the first time in 56 years there have been no typhoons which are essential for replenishing the inland water supply. The inland water supply is also used in the computer chip process. But that is not the end of the story here. Here are the other unfortunate facts: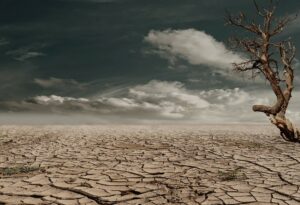 TSMC, the world's largest chip maker, has now reached critical levels around 11% for their water reservoir capacity
Almost everyone uses chips from TSMC except Intel (processors for desktops) and Samsung
TSMC chips are used in new cars, tv's, smartphones, tablets, and appliances
AMD, Android and Apple Devices are affected by the chip shortage
Around 90% of the most advanced microchips are manufactured in Taiwan
Homeschoolers: Sketch/color an illustration. Describe how the drought impacts people. Analogy: Read the story called "Chicken Little" and describe the supposed disaster. Is the sky falling?