So why are there still shortages? The problem begins with outsourcing most products and big trade deficits. Here are other fascinating shortage facts: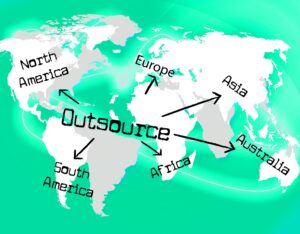 In 1990 the United States produced 37 percent of all computer chips in the world
Today the United States produces only 12 percent of all computer chips in the world
Currently 60 percent of all apple juice in this country now comes from China
Even salmon caught in the United States is shipped to China for processing and then shipped back to the United States for consumption
Big corporations are making more profit by outsourcing to China
The share of each dollar spent on food that winds up in the hands of farmers has fallen from fifty-three cents in 1946 to 14 cents today
There is a big shortage of shipping containers because we buy far more from China than they buy from us
 Since 1980 America has lost 50 percent of its cattle farms, 80 percent of its dairies, and 90 percent of its hog farms
Homeschoolers: Draw/color an illustration and write about your favorite toy. Have you ever seen an empty shelve in a store? What was missing? Theme: products. Analogy: Read the story called Velveteen Rabbit. Describe Velvee's adventure.