The election process in Brazil is different than in the United States. Brazil just had an election. Did you know?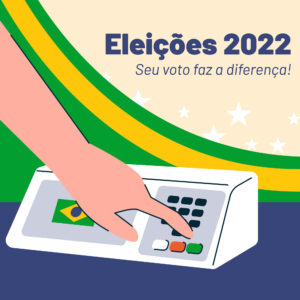 Brazil's president and vice president are elected as a joint ticket using the two-round system
The first round of elections is held on the first Sunday of October, which in 2022 was on 2 October
A candidate who receives more than 50% of the total valid votes in the first round is elected
The candidate who receives a plurality of votes in the second round is elected to the office
Voting in Brazil is allowed for all citizens over 16 years old
There is compulsory voting for literate citizens between 18 and 70 years old except conscripts
Those who do not vote without a good reason must pay a fine
Voting in Brazilian elections can only be done in person and only on election day, which is always a Sunday
It appears that Luiz Lula beat President Bolsonaro to win the recent Brazil election
Some people are happy and others are not happy with the recent election results
Homeschoolers/Educators/Parents: Sketch/color an illustration. Theme: election. Write and say the word "election" five times so you can learn how to pronounce it and spell it correctly. List five facts about Brazil's election process. Read/listen to the audiobook story called "The Happy Prince" in Learning to Read: Fairy Tale Adventures  (Kindle/Audiobook/Paperback). Write these words in alphabetical order: prince, statue, government, vote, citizen. Finish this sentence: The Happy Prince tried to help his people by… Talk about how the president is elected. (Skills: identify, comprehend, describe, analyze, apply, creativity).