Embark on a historical journey by learning how to read with the greatest adventures from American history. Spend time with the noblest heroes of America like George Washington and Abraham Lincoln, follow Sacagawea as she blazes new trails on the Lewis and Clark Expedition, and more!
Learning to Read: American History, Volume 1 is designed to help your child improve their reading skills with new vocabulary words. Learning to read has never been so easy! It makes bedtime stories fun time! Just plain fun to read!!!!
"My grandchildren love the stories which are beautifully illustrated, fun, and easy to read!"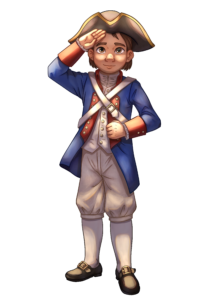 About the Author
For free educational resources, visit us at ChristiansForever.com or follow us on Facebook, Twitter, and Instagram.
ISBN 978-1-7340186-6-0 (print)
ISBN 978-1-7340186-7-7 (ebook)
(Audiobook coming soon)