Words are what we live by. So why are words important? Why do some people say, "it's just words?"  Words are important! Words: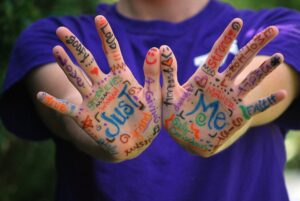 protect our right to worship according to the dictates of our own conscience
make binding contracts
help us get married or adopt children
protect our private property
protect our right to freedom of movement
educate us
teach us about God
help us make and keep friends
Words are tools used by good people to help others. Let's read daily and increase our vocabulary.
Homeschoolers: sketch/color an illustration. Read and describe the story of Tom Thumb and his many adventures in your own words.