Famous quote, "Our Lord has written the promise of the resurrection, not in books alone, but in every leaf in spring-time." (November 1483 – 18 February 1546) He was a German professor of theology, priest, author, composer, Augustinian monk, and a seminal figure in the Reformation.
Who Am I? Martin Harris, Martin Luther, John Adams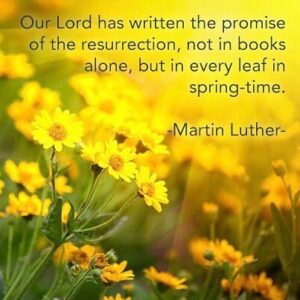 Homeschoolers: Sketch/color an illustration and summarize what he said in your own words. Read more about Jesus and his good works.