How easy it is to forget during this time of year. We have so much to do. There are more things to buy. We like to cook and eat delicious holiday food with our loved ones and friends. We want to visit with our families or be in a happy place at Christmas. And we must not forget to buy that special present for our loved ones to show we are thinking of them. We like to decorate our homes or where we live. We enjoy listening to and singing holiday songs. We like to dress up to look especially sharp. We might visit a loved one's grave or do something special on their behalf. We enjoy celebrating the holidays. These cultural traditions are great and comforting. They are fun. Let's not forget –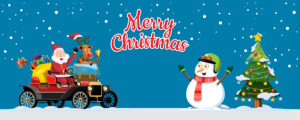 Did we go to that holy place to show our love for God?
Did we give some of our hard-earned money to help that person in need?
Did we remember to take the time to pray with real intent to God?
Did we show our neighbor that this is a special time of year for Christians?
Did we try to help those who are going through hardship and trials?
Did we send cards to the lonely and those in the hospital?
Did we freely give of our time and talents?
Did we teach our loved ones how to serve others?
What is Christmas all about? We may feel we cannot do everything. But we can do a little more to show the reason for the season. Let us not forget that which is most important. Let's rejoice at this special time of year.
Homeschoolers/Devotionals: sketch/color an illustration. Theme: Christmas service (helping others). Read or listen to (audiobook): The Little Mermaid in Learning to Read: Favorite Fairy Tales. Tell us in your own words how the little mermaid saved the prince. List a few ways you can help others.