What does every presidential administration have in common? The agreement that our country needs to find better ways to deal with food insecurity. President Biden, former Presidents Trump and Obama, former First-Lady Michelle Obama, Ivanka Trump, and others have all tried to focus our nations talents and ingenuity in fighting food insecurity at home. More fascinating facts include: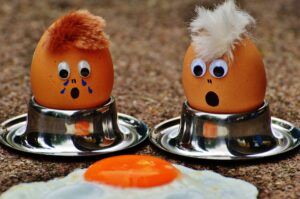 Food Box program to help get food from the local farmers to families
Pass the Love w/Waffles to help create a healthier America
Food insecurity is defined as the disruption of food intake or eating patterns because of lack of money and other resources
Food insecurity is associated with increased risks of some birth defects, anemia, lower nutrient intakes, cognitive problems, and anxiety
Food insecurity can happen to anyone–try to be prepared the best you can and do not blame yourself

Feeding America

estimates that forty-five million people (1 in 7), including fifteen million children (1 in 5), experienced food insecurity in 2020
Food insecurity is on the increase in the world
You can help by donating time or money to your local food bank, writing/calling/emailing your local officials about food policies, offering prayers
Legislation is responsible for laws on dietary guidelines, hunger relief, and food assistance programs so your unique input is vital
Homeschoolers: Sketch/color an illustration. Write a few facts and your insights on food insecurity. Theme: food. Analogy: Read the Little Red Hen and describe the story of the fresh bread.