Hello Christian Friends & Homeschoolers,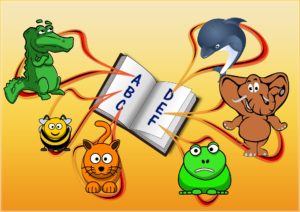 Isn't it great that there are so many different strategies to build your child's vocabulary, as well as your own? In your homeschooling program you will want to definitely focus each year on adding new and more difficult words to your child's vocabulary. One time tested way is to use a basal reader to build your child's vocabulary.
There are many sites to test your child's vocabulary to see how many words he knows. One such site is called Test Your Vocab. On the website the four main sections include:
Measure Broad Vocabulary Level
Measure Narrow Vocabulary Level
Research Survey
Final Result
On the first page your child is directed to check the box for each word he knows at least one definition. The tester is cautioned to not check boxes for words he has seen before, but whose meaning he isn't exactly sure of. On the second page your child is directed to again check each box for which he knows a definition for the given word. This is a larger list, to calculate the vocabulary level with greater precision.The tester is reminded that accuracy is dependent on giving correct answers. On the third page the tester is asked a few questions that help the questionnaire to calculate how things like age and education affect vocabulary size. Most of this is optional except for clicking on the finish box. The fourth page takes your child to the final results of his choices. It will say, "Your Total Vocabulary Size is Estimated to Be # of Words".
Finally, it tells you the average number of vocabulary words a native English speaker knows. It also tells you the average number of vocabulary words a foreign learner of English knows. You can also go to the "nitty-gritty" details page to find information on how the calculation is performed and how the test was put together.