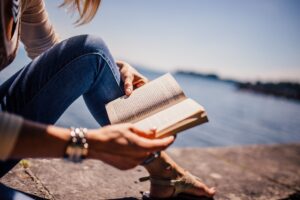 Did you know?
More than half of U.S. adults (54 percent) between 16- and 74-years of age lack proficiency in literacy (eighth-grade reading level)
Reading inspires innovators and entrepreneurs
Reading helps develop other skills
Reading introduces you to other cultures and perspectives
Reading improves your memory
Reading skills distinguish between fact and fiction
Reading stretches the imagination
Reading is fun
Reading begins with sounds and words that are heard
Homeschoolers: Sketch an illustration. Read aloud or listen to a story. Summarize the story in a few sentences.