How about sharing a new recipe with your Mom for Mother's Day? We decided to try this old-fashioned and tasty sauerkraut recipe. It's not going to taste overly vinegary, but with just a little pep to it. Here's ours and we hope you like it!!!
Ingredients:
3 ½ tablespoons Real Salt (Redmond ancient fine sea salt)
6 lb. green and red shredded cabbage with carrots (Dole colorful coleslaw)
2 tablespoons garlic (Spice world squeeze garlic)
2 tablespoons organic fennel seeds (Naturevibe)
2 tablespoons caraway seeds (Delish)
Springling of fresh ground black peppercorn (Stonemill black pepper in grinder)
spring water (fill half of the fermentation water chamber)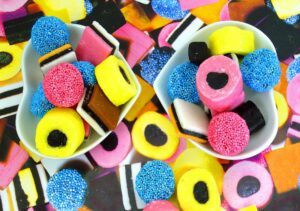 Supplies:
Wooden sauerkraut pounder (Soligt)
Easy grip, food grade glass, fermentation weights (Jillmo)
Jillmo Fermentation Kit (fermentation lids with caps, water chambers, grommets, and seals)
3 Ball large-mouth quart canning jars
Extra-large pot, funnel, ladle
Directions: Put coleslaw in pot. Add salt. Mix and squeeze. Set timer for 30 minutes. Let it rest. Add fennel seeds, caraway seeds, mustard seeds, garlic, and pepper. Mix and squeeze. Set timer for 30 minutes. Let it rest.
Using a large ladle put sauerkraut into funnel on top of quart jars. Using pounder gently push sauerkraut down until it is about 1 inch from the top of the jars and covered with juice from sauerkraut. Drop weight on top. Put fermentation lids with caps on top of jars. Fill half of the fermentation chamber with spring water. Wait for 2 + weeks. Enjoy!
Homeschoolers: Sketch/color an illustration. Read the story of Tom Kitten with your mother and talk about what Tabitha had for dinner. Give your mother something yummy to eat.